The venues for the finals
The Àliga and Avet courses in Soldeu–El Tarter form a compact venue that in recent years has been the epicentre of high-level competitions, such as Europa Cups, Europa Cup Finals, World Cups, and World Cup Finals. The next goal is the 2023 World Cup Finals.
Discover Avet, the place to be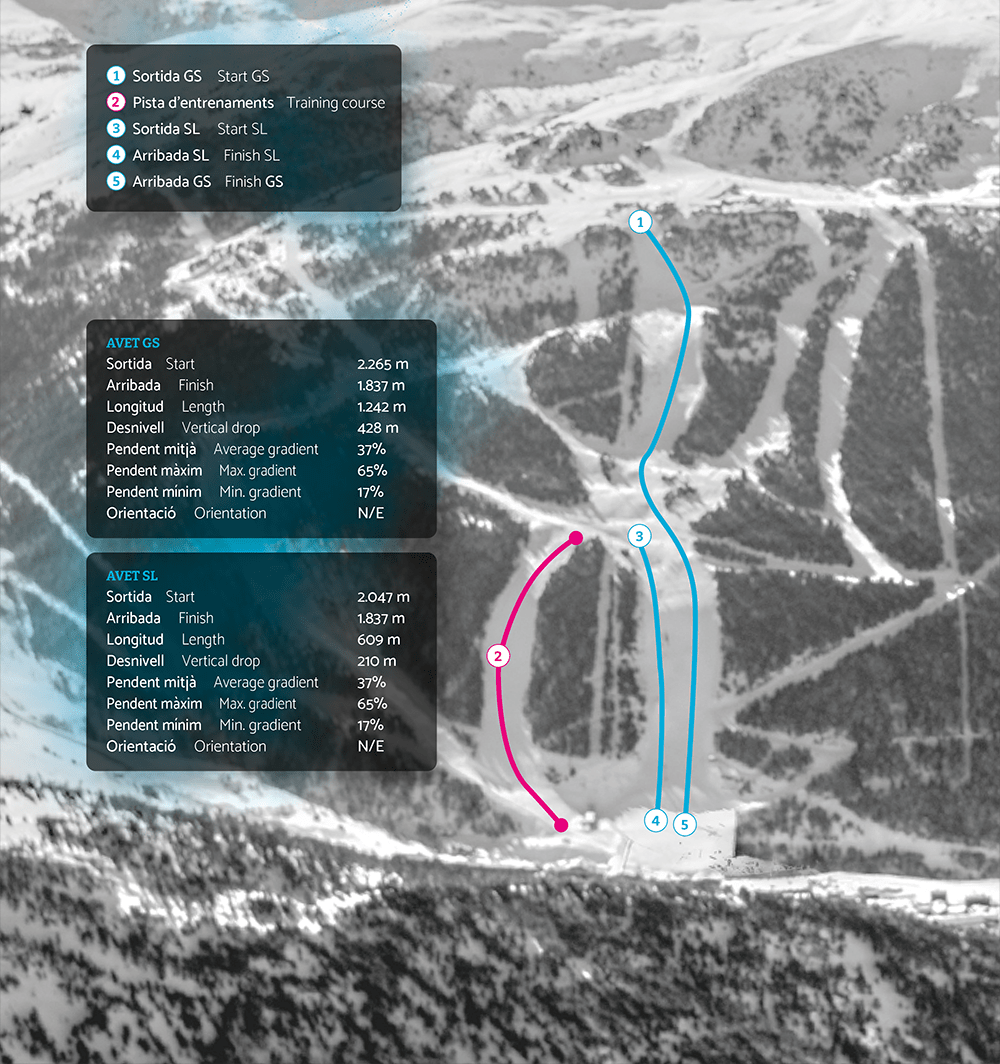 The Avet course is where the Slalom and Giant Slalom categories take place, and in 2012 it was chosen to host the races for the Women's Alpine Ski World Cup.
The competition stage takes place in Soldeu, and its classic layout was approved by the International Ski Federation (FIS) in October 2007. For the 2019 Alpine Ski World Cup finals, the finish area was modified with an incredible skiable platform at the bottom of the Avet course and in the town of Soldeu.
It is the clue of technical tests. The trail of the giant slalom has a height of 428 meters and the slalom of 210 meters. The runway has a northeast orientation, which guarantees the quality of the snow.

In Soldeu, the arrival area is connected to the village of Soldeu through a 14,000 square meter skiable platform that offers all the comforts and services to the sports family, professionals involved in events and spectators.
Discover Àliga , the place to be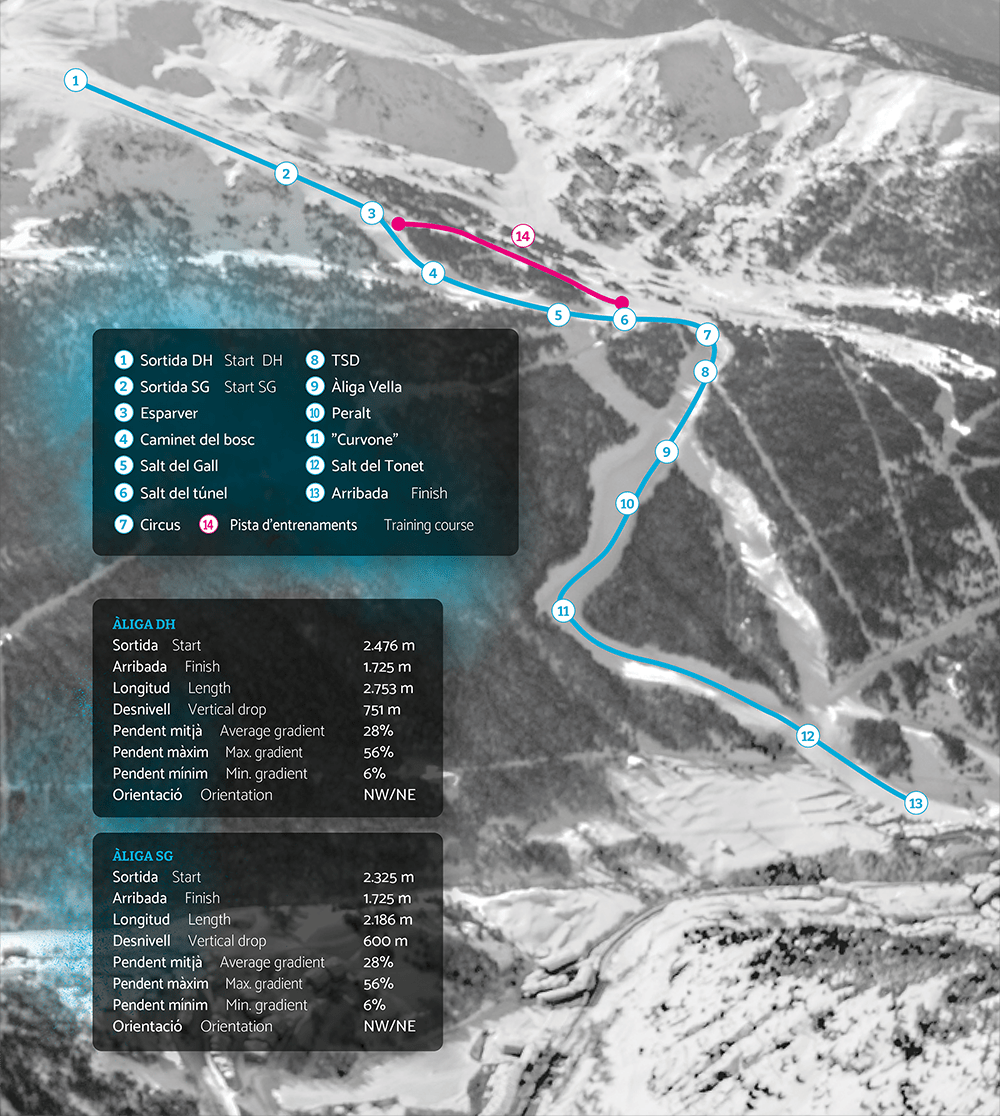 The Àliga course is where the speed categories take place: Downhill and Super-G.
The competition stage takes place in the El Tarter sector, and its course is approved by the International Ski Federation (FIS). In recent years, the circuit has been prepared both to ensure the safety of the skiers as well as to make it as spectacular as possible.
It is 2.7 km long, 60 metres wide and has a 751-metre height difference where skiers can reach speeds in excess of 120 km/h.
The course ends in the town of El Tarter, so fans can even get close to the finishing line on foot to enjoy the competition.