The Àliga and Avet courses in Soldeu–El Tarter form a compact venue that in recent years has been the epicentre of high-level competitions, such as Europa Cups, Europa Cup Finals, World Cups, and World Cup Finals. The next goal is the 2022 Europa Cup Finals.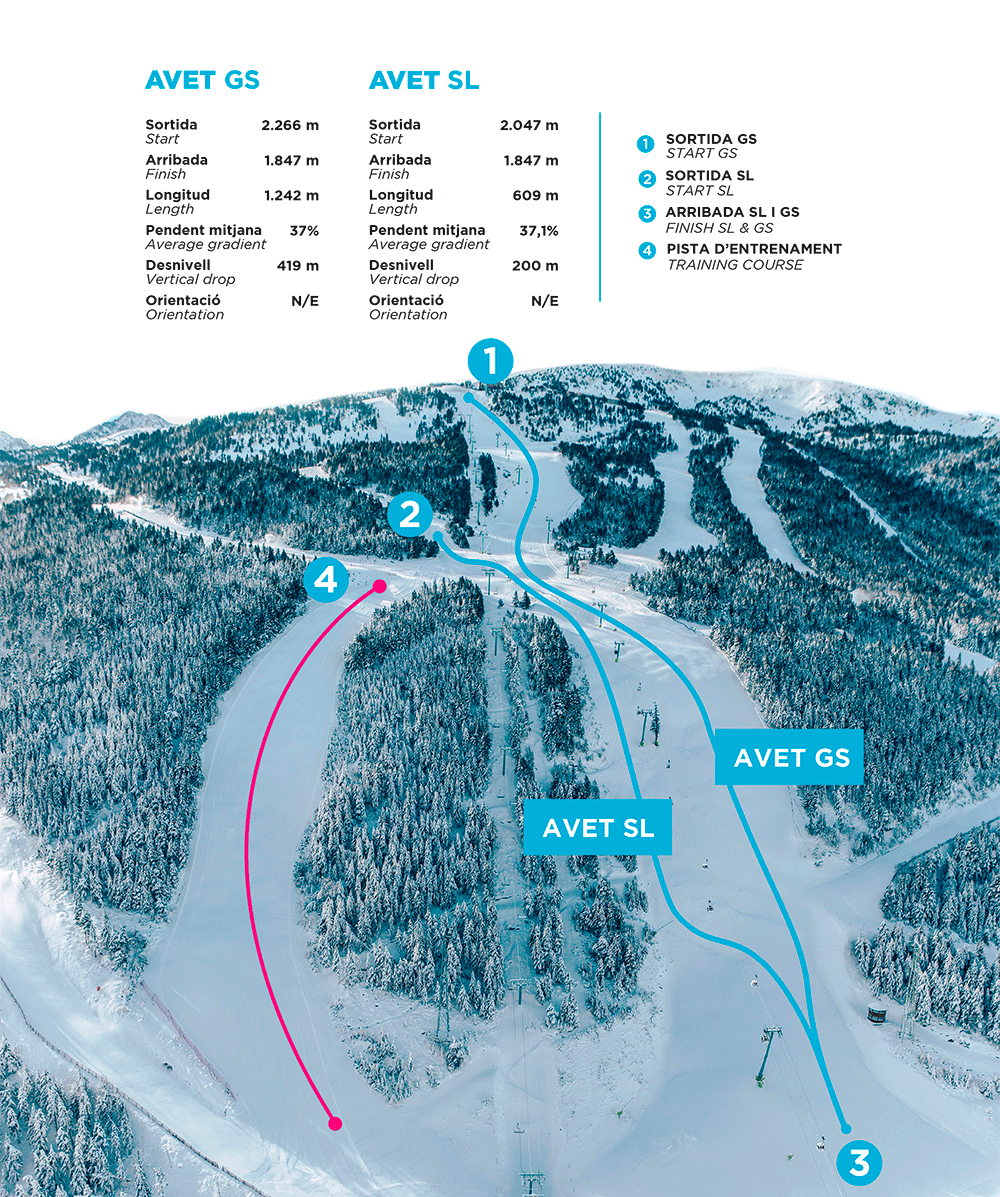 Avet, in Grandvalira – Soldeu
Is the course for technical races. The giant slalom course has a drop of 416 metres, while the slalom course drops 210 metres.
The course is oriented towards the northeast, which guarantees quality snow. In Soldeu, the arrival area is connected to the town of Soldeu through a 14,000-square-metre skiable platform that offers all necessary comforts and services for the sporting family, professionals involved in events, and spectators.
Àliga Grandvalira - El Tarter
Speed races are held on the Àliga course. The old and the new Àliga courses form an X when seen from above exactly like the one in the Grandvalira logo.
The competition area is located in Grandvalira–El Tarter, with its highest starting point at 2,476 metres, it is 2.7 kilometres long and has a maximum drop in altitude of 751 metres. Skiers can reach speeds in excess of 120 km/h.