2023 World Cup Finals Speed Skiing
One of the most outstanding events in Grandvalira in recent years has been the extreme speed trials on the Riberal piste in the Grandvalira-Grau Roig sector. Speed skiing is a discipline that combines speed, technique, advanced equipment and human skill.
Grandvalira is once again the backdrop to top-level sporting events. The Riberal slope in the Grau Roig sector is again hosting the Speed Skiing World Cup finals, one of the most impressive competitions in the skiing world.
It is the only piste in Southern Europe that has all the characteristics required for this type of speed event, where skiers can reach up to 200 km/h.
Find out more details about the Riberal course and the history of Speed Skiing.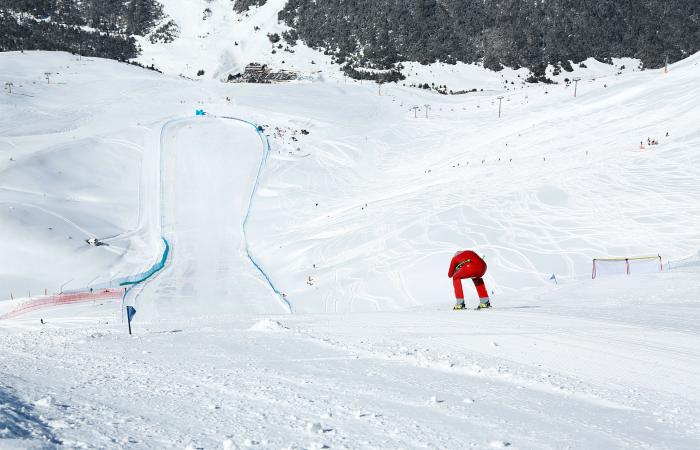 You can find the daily schedule of training runs, semi-finals, and finals of the Speed Skiing World Cup in Andorra.