Public transport for the finals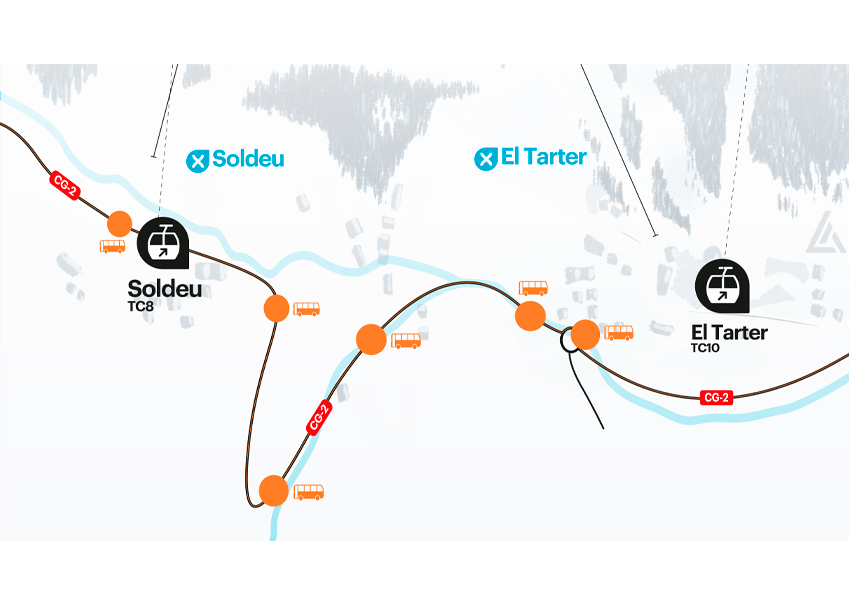 The Organizing Committee provides a free bus service identified as World Cup Finals Andorra 2023, to attend the opening ceremony in Soldeu on 13 March. This service will have the same stops as the regular line between Andorra and Soldeu.

Timetable:
Andorra National Bus Station: Departures 17:15, 17:30 and 17:45. Returns from Soldeu to Andorra la Vella once the show ends.




There will also be shuttles from the large car park in El Tarter from 5 p.m. to 10 p.m., both up to Soldeu and back to El Tarter.
During the days of the competition, free public transport will be available from Andorra la Vella from 8 am to 6 pm, from 15 to 19 March, with reinforced frequencies before and after each competition.

The Grau Roig and Canillo car parks will be open to the public with shuttles between Canillo and El Tarter, from 15 to 17 March, and from Canillo and Grau Roig to Soldeu, on 18 and 19 March.
Acces by slopes for the finals
On Saturday 18 and Sunday 19 the following access will be open from 8:00 a.m.:
Sector Grau Roig: TSD4 Cubil, TSD6 Pla de les Pedres Soldeu and at the foot of the slope of Soldeu.
Sector Encamp: Funicamp, TSD6 Pla de les Pedres Soldeu and at the foot of the slope of Soldeu. Access opened at 7:45 h.
Sector Canillo: TC8 Canillo, TSD4 Portella, TK Llosada and at the foot of the slope of Soldeu.
Sector El Tarter: TC10 Tarter, TSD6 Llosada and at the foot of the slope of Soldeu.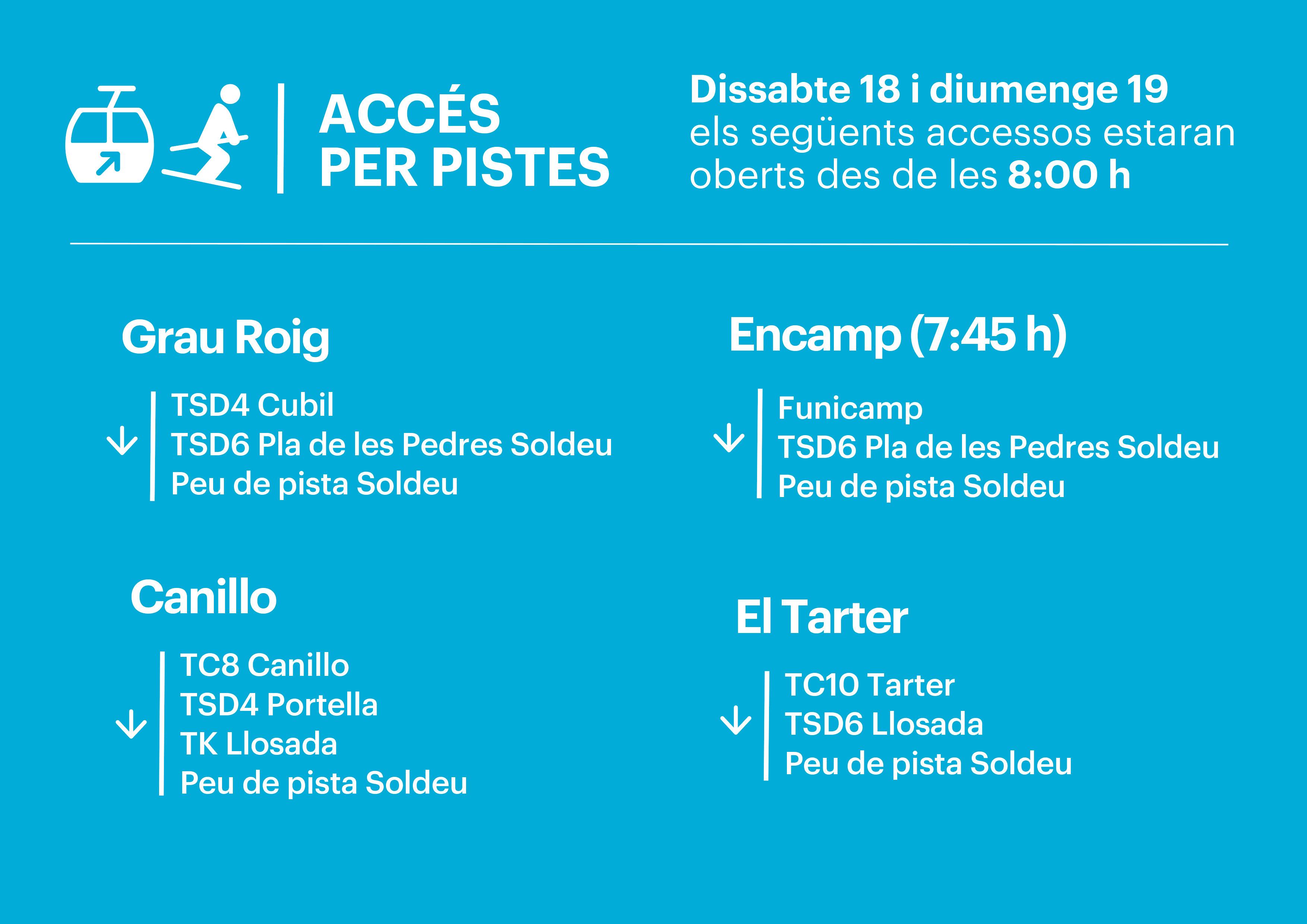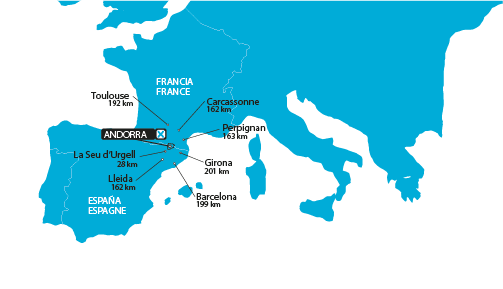 Andorra can be accessed by plane, train or road transport.
The nearest international airport is Josep Tarradellas Barcelona – El Prat (BCN), from which it can be reached easily in Andorra.

To reach Soldeu-El Tarter, it connects with the CG-2 road that crosses the country from north to south, as well as the border of Spain (with access to Barcelona and Madrid) and France (access to Toulouse and Paris).
How to get to Soldeu and El Tarter
To access Soldeu and the El Tarter, you can access both by car and by public transport.

From Spain, the Seu d'Urgell is located 23 km from Andorra la Vella. Soldeu is located 19 km from the capital, taking the general road CG-2 to Encamp and Canillo to Soldeu and El Tarter, a journey of about 26 minutes.

From France, the N-22 highway crosses the border at the Pas de la Casa, first access to Grandvalira. On the CG-2 road to Canillo, you will find about 20 minutes Soldeu and 23 minutes El Tarter.

There is also the possibility of passing through the Envalira tunnel, which will leave it close to Grau Roig and 15 minutes from Soldeu and the ElTarterFor bus access, with line L4 you can reach the El Tarter and Soldeu sectors.